Information
Fortis Law Office
Laugavegur 7
101 Reykjavík
Kt. 570401-2110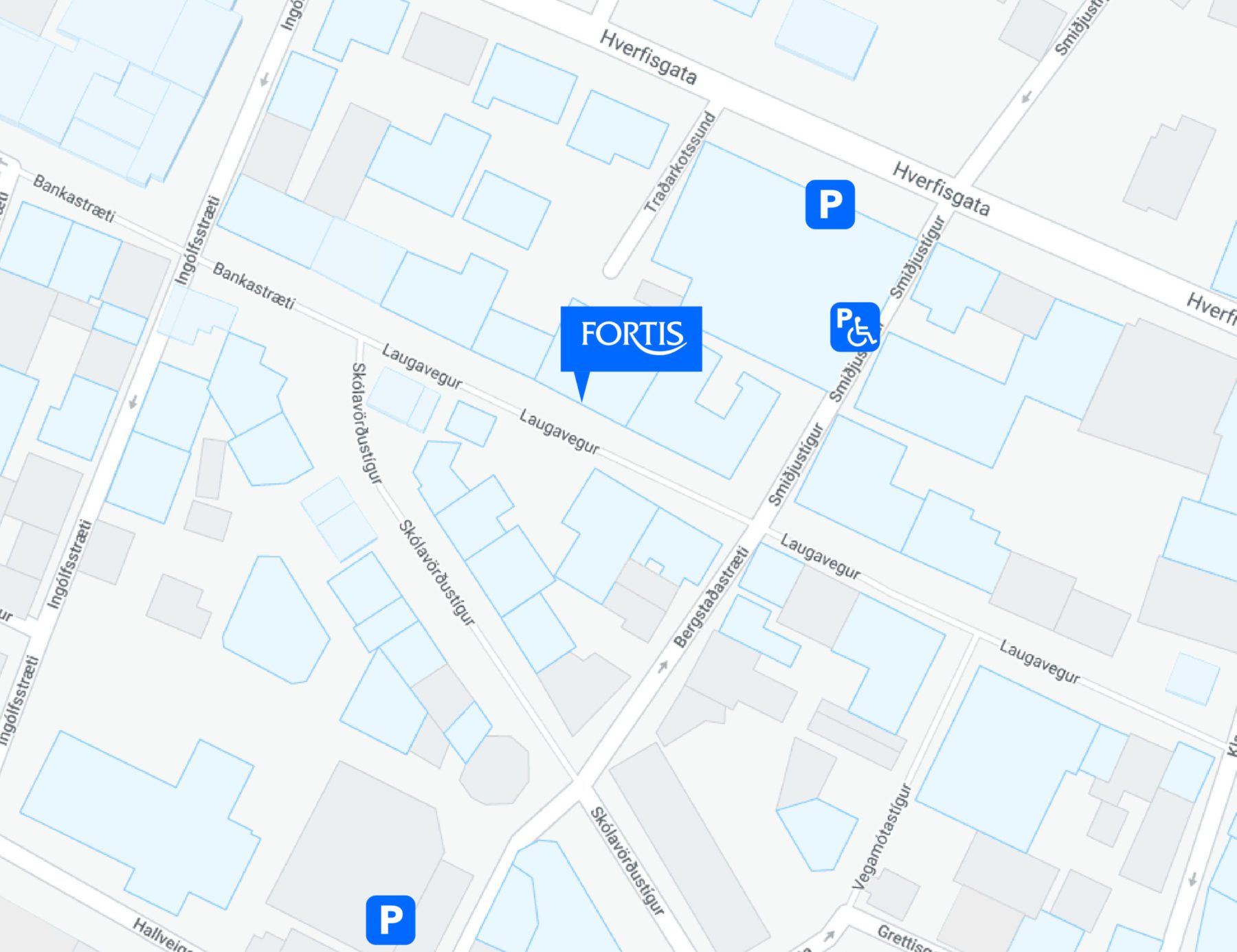 Parking and access
There are several parking garages in the vicinity of our office, for example Traðarkot at Hverfisgata 20 across the street from the National Theatre, which is only a few steps away from us. We also recommend the car park Bergstaðir, Bergstaðastræti 6, at the intersection of Bergstaðastræti and Skólavörðustígur.

I want to thank you wholeheartedly for all of your help, I strongly feel that I was in good hands 🙂

Thank you so much, very happy with your service, I will for sure recommend you 🙂

Hello! Thank you sincerely for all the help with my case. I am very thankful and very happy with all of the work you have done for me!

Hi, I just saw the money transfer come in and I wanted to thank you so much for your help! Happy holidays!

It's me yet again. I just wanted to thank you for everything. You did a great job and your work procedures are exemplary.

I want to say thank you for your great service and I will certainly recommend you in the future. Thank you so much!

I want to begin by thanking you and everyone that assisted with my case for a job well done. I will absolutely recommend you in the future and seek your assistance again should I need it. Sjóvá just paid my compensation yesterday, so everything is settled. Thank you for your fantastic service 😀